Terrasse Angrignon
7485 terrasse Bourdeau, LaSalle, H8N 2K9
Name of complex / Building
Terrasse Angrignon
Address
7485 terrasse Bourdeau
LaSalle, H8N 2K9
Other addresses
1051 rue Ducas
LaSalle, H8N 2K5
7493 terrasse Bourdeau
LaSalle, H8N 2J6
Description of the complex
177 apartments on 3 floors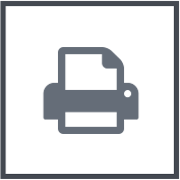 With 177 apartments in three buildings, Terrasse Angrignon offers urban living and ample greenspace—the best of both worlds. Tenants enjoy on-site amenities such as an outdoor pool and indoor and outdoor parking. Plus, there are a lot of services and amenities nearby, including grocery stores, Carrefour Angrignon, Angrignon Park, and the Angrignon metro station. Come home to Terrasse Angrignon and enjoy life in a calm, convenient, and safe community.
Building services
Outdoor pool
Storage room
Laundry room
Security features
Access card
Camera
Intercom
Elevator
Apartments in the building
For information or visit
Go to
7485 Terrasse Bourdeau, LaSalle, H8N 2K9
For all questions relating to privacy protection, please contact the Chief Privacy Officer.
Chief Privacy Officer
5355, boul. des Gradins
Québec (Québec)
G2J 1C8
confidentialité@laberge.qc.ca