Place Vanier
498 avenue Bernatchez, Québec, G1M 2B2
Name of complex / Building
Place Vanier
Address
498 avenue Bernatchez
Québec, G1M 2B2
Other addresses
481 avenue Bernatchez
Québec, G1M 2B1
532 avenue Bernatchez
Québec, G1M 2B2
535 avenue Bernatchez
Québec, G1M 2B1
491 avenue Bernatchez
Québec, G1M 2B1
497 avenue Bernatchez
Québec, G1M 2B1
504 avenue Bernatchez
Québec, G1M 2B2
511 avenue Bernatchez
Québec, G1M 2B1
518 avenue Bernatchez
Québec, G1M 2B2
519 avenue Bernatchez
Québec, G1M 2B1
524 avenue Bernatchez
Québec, G1M 2B2
525 avenue Bernatchez
Québec, G1M 2B1
Description of the complex
96 apartments on 4 floors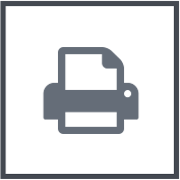 With 96 units in 12 buildings, Place Vanier offers residents a quality living environment. It is centrally located in the borough of Les Rivières, less than 15 minutes from Old Quebec and close to major arteries. Residents enjoy easy access to schools, parks, recreation areas, banks, and shopping areas. Come home to Place Vanier for quiet, pleasant neighborhood living that's close to everything.
Building services
Outdoor pool
Backyard
Storage room
Security features
Access card
Camera
Intercom
Apartments in the building
For information or visit
Go to
498 avenue Bernatchez apt. 3, Québec, G1M 2B2
For all questions relating to privacy protection, please contact the Chief Privacy Officer.
Chief Privacy Officer
5355, boul. des Gradins
Québec (Québec)
G2J 1C8
confidentialité@laberge.qc.ca