Place Rougemont
747 rue du Chanoine-Groulx, Québec, G1X 3V1
Name of complex / Building
Place Rougemont
Address
747 rue du Chanoine-Groulx
Québec, G1X 3V1
Other addresses
757 rue de Rougemont
Québec, G1X 2M1
767 rue de Rougemont
Québec, G1X 2M1
3003 rue de la Verdure
Québec, G1X 3T9
Description of the complex
136 apartments on 3 floors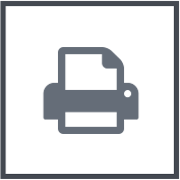 With 136 units in four buildings, Place Rougemont offers residents the best of apartment living. Tenants enjoy a range of amenities including an outdoor pool and outdoor parking. Located in the Plateau district of Sainte-Foy–Sillery–Cap-Rouge , the complex is close to all major services, including grocery stores, pharmacies, and shopping centers. You'll love the diversity, vibrancy, and urban vibe this borough has to offer.
Building services
Outdoor pool
Storage room
Laundry room
Security features
Access card
Camera
Intercom
Apartments in the building
For information or visit
Go to
747 rue du Chanoine-Groulx apt. 108, Québec, G1X 3V1
For all questions relating to privacy protection, please contact the Chief Privacy Officer.
Chief Privacy Officer
5355, boul. des Gradins
Québec (Québec)
G2J 1C8
confidentialité@laberge.qc.ca