Place Henri IV
4420 boulevard Père-Lelièvre, Québec, G1P 2Z4
Name of complex / Building
Place Henri IV
Address
4420 boulevard Père-Lelièvre
Québec, G1P 2Z4
Other addresses
4460 boulevard Père-Lelièvre
Québec, G1P 2Z4
2670 avenue D'Alembert
Québec, G1P 4H8
2675 avenue D'Alembert
Québec, G1P 3V7
2685 avenue D'Alembert
Québec, G1P 3V7
Description of the complex
122 apartments on 3 floors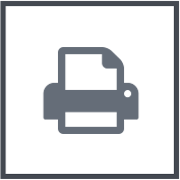 With 122 units in five buildings, Place Henri IV offers his residents a quality living environment. It boasts plenty of greenspace and an outdoor pool, plus its location in Duberger-Les Saules in Les Rivières ensures easy access to Autoroute Henri-IV and public transit. Come home to a quiet, safe community at Place Henri IV.
Building services
Outdoor pool
Storage room
Laundry room
Security features
Access card
Camera
Intercom
Apartments in the building
For information or visit
Go to
4420 boulevard Père-Lelièvre apt. 203, Québec, G1P 2Z4
For all questions relating to privacy protection, please contact the Chief Privacy Officer.
Chief Privacy Officer
5355, boul. des Gradins
Québec (Québec)
G2J 1C8
confidentialité@laberge.qc.ca