Place Francheville
3 rue Francheville, Québec, G1E 5Z8
Name of complex / Building
Place Francheville
Address
3 rue Francheville
Québec, G1E 5Z8
Other addresses
5 rue Francheville
Québec, G1E 5Z8
7 rue Francheville
Québec, G1E 5Z8
9 rue Francheville
Québec, G1E 5Z8
Description of the complex
35 apartments on 3 floors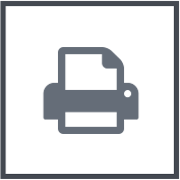 With 35 units in four buildings, Place Francheville offers a safe and secure living environment with breathtaking views over the Saint Lawrence River. The complex, located in Beauport, is well served by public transit and is close to a variety of amenities and services, including grocery stores, schools, and Place Orléans shopping center. Choose Place Francheville and enjoy a relaxing, and secure environment where everything is close at hand.
Building services
Storage room
Security features
Access card
Camera
Intercom
Apartments in the building
For all questions relating to privacy protection, please contact the Chief Privacy Officer.
Chief Privacy Officer
5355, boul. des Gradins
Québec (Québec)
G2J 1C8
confidentialité@laberge.qc.ca