Place du Hâvre
98 rue de la Pointe-aux-Lièvres, Québec, G1K 9B5
Name of complex / Building
Place du Hâvre
Address
98 rue de la Pointe-aux-Lièvres
Québec, G1K 9B5
Other addresses
88 rue de la Pointe-aux-Lièvres
Québec, G1K 9B5
108 rue de la Pointe-aux-Lièvres
Québec, G1K 9B5
Description of the complex
121 apartments on 4 floors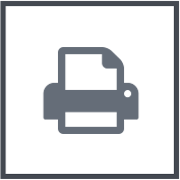 Place du Hâvre is a three-building complxe with 121 apartments that is located to the north of Nouvo Saint-Roch, just minutes from Parc de la Pointe-aux-lièvres, Old Quebec, the Old Port, and Vieux-Limoilou. It boasts excellent access to public transit as well as major roads and the A73, and is close to shops, restaurants, and the Stade Canac. Enjoy modern living in a vibrant neighborhood.
Building services
Storage room
Security features
Access card
Camera
Intercom
Elevator
Access for reduced mobility
Apartments in the building
For information or visit
Go to
98 rue de la Pointe-aux-Lièvres, Québec, G1K 9B5
For all questions relating to privacy protection, please contact the Chief Privacy Officer.
Chief Privacy Officer
5355, boul. des Gradins
Québec (Québec)
G2J 1C8
confidentialité@laberge.qc.ca