Place Belmont Haut
2176 chemin Sainte-Foy, Québec, G1V 1S3
Name of complex / Building
Place Belmont Haut
Address
2176 chemin Sainte-Foy
Québec, G1V 1S3
Other addresses
780 rue de Belmont
Québec, G1V 2W9
790 rue de Belmont
Québec, G1V 2W9
794 rue de Belmont
Québec, G1V 2W9
Description of the complex
168 apartments on 4 floors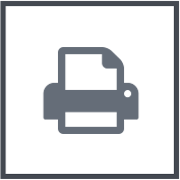 With 168 apartments in four buildings, Place Belmont Haut offers a secure living environment that's perfect for students. Apartments are available unfurnished and semi-furnished. The complex is located in the Cité-Universitaire district, which centers around the Université Laval campus. Students can be in the classroom in a matter of minutes. Place Belmont Haut is close to everything you need, including grocery stores, pharmacies, and shopping centers. Looking for a vibrant and diverse residential neighborhood to call home? Welcome to Place Belmont Haut .
Building services
Storage room
Laundry room
Security features
Access card
Camera
Intercom
Apartments in the building
For information or visit
Go to
2176 chemin Ste-Foy apt. 201, Québec, G1V 1S3
For all questions relating to privacy protection, please contact the Chief Privacy Officer.
Chief Privacy Officer
5355, boul. des Gradins
Québec (Québec)
G2J 1C8
confidentialité@laberge.qc.ca